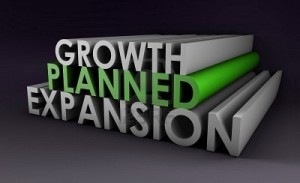 Company expansion
by Prashant Modi
GEECL (Great Eastern Energy Corporation) has announced its new plans to invest Rs 3000 Crore in the exploration and distribution of CBM in 2013.  Prashant Modi, who serves as GEECL's chief executive, has said that they would be drilling another 80 wells on the block in Asansol, where they currently operate 23 wells. Situated approximately 200km from Kolkata, the Asansol block has more than 2 trillion cubic feet of methane gas, making it commercial viable for at least another two decades.
Prashant Modi also stated that the demand within the local industrial area is high enough to warrant the extra wells, with factories, power plants and steel plants already using GEECL's CBM to run their operations. CBM, Modi says, will eventually replace other conventional sources of fuel such as coal and oil. The company intends to set up stations for the compressed natural gas it has extracted from the coal seams, so that vehicles around Durgapur, Barakar and Asansol can be fuelled by gas developed by GEECL. Eventually, Prashant Modi explains, they will extend these stations to Kolkata as well.
GEECL has been listed on the Alternative Investment Market, a section of the London Stock Exchange for many years now, and to fund the setting up of these stations, will be taking out a loan of Rs 350 Crore from the bank and using Rs 200 Crore of its equity. The remaining money required, Prashant Modi says, will be coming from sales.
GEECL first began to consider the idea of coal bed methane exploration in 1992, when it realised that it could capitalise on the enormous coal reserves around India and simultaneously reduce the amount of methane emissions into the atmosphere. CBM exploration and production had proven to be hugely popular in the US and Australia at the time, and GEECL made the decision to use the same technology these countries had in a bid to begin CBM production in India.  According to Prashant Modi, today GEECL is the only Indian company to have successfully produced CBM on a large scale.