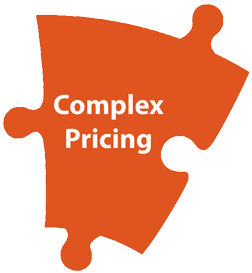 Gas pricing by Prashant Modi
According to Prashant Modi, all CBM producing companies, including his own, GEECL, are facing with the complex issue of gas pricing. Whilst the model contract for the coal bed methane blocks provides GEECL with the freedom to market the gas produced at prices they essentially set themselves, the Indian government has asked all CBM producers to sell the gas first to the customers in priority sectors, which, Prashant Modi says, effectively controls pricing through the limitation of the consumer pool.
Reliance Industries requested that the government permit the price of CBM gas to be indexed to LNG prices, asking for approximately $12 for every million metric thermal unit. Prashant Modi says that it has now received several bids at this price; however Modi makes the point that unlike natural gas and oil, wherein the operator can recover their costs first, and then pay royalty on its profits to the Indian government, producers of CBM are expected to pay royalties from the very first day of production.
According to Prashant Modi, if GEECL and other CBM producers were permitted to recover their costs first, they too would be able to sell at a lower rate, but for now this is not the case. Currently, Modi's company sells its gas at the government approved and market discovered price of $7.80 per million metric thermal unit. However, the delivery costs will vary from one CBM customer to the next, depending on charges relating to transportation. Meanwhile, Essar Oil, and its fields in the eastern Raniganj block have gotten a base price of $5.20 per mmbtu approved. As things stand, Prashant Modi says, the pricing policies for CBM need quite a bit of fine tuning, so as to ensure a price fixing mechanism which is more transparent.
The right to determine the pricing of gas that is produced from Indian CBM blocks lies with the Petroleum Ministry, but Prashant Modi says that the Ministry has chosen to refer this decision to the EGM (Empowered Group of Ministers). The EGM currently calculates prices for CBM produced from blocks that have been auctioned under NELP (New Exploration and Licensing Programme).