Prashant Modi began his association with Great Eastern Energy Corporation Ltd. (GEECL) in 1996. In 2005 the business was listed on the London Stock Exchange. This process was overseen by Mr Modi. The company's GDRs were listed in the Alternative Investments part of the Stock Exchange in 2010.
Mr Modi has an established financial background, and a proven interest in new business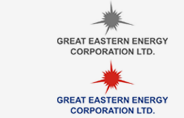 ideas and ventures. After graduating at Boston University, with a degree in Business Administration, he attended courses at the reputed Harvard Business School. Prashant Modi is currently the President of GEECL and the Chief Operating Officer. He is responsible for overseeing operations, and supports the promotion of the business.
Prashant Modi Meets with Indian Oil
In 2007, the corporation began working on refining methods of extracting Coal Bed Methane, for use as fuel.  When the supply operation started, only two industrial businesses were supplied with the gas.  The first customers were two local manufacturing plants. An agreement was signed later that year, with Indian Oil. This opened up new opportunities for business, and helped to shape the future of the corporation. Firstly, Indian Oil agreed to allow Natural Gas to be sold from several Bengal petrol stations. Secondly, it was agreed that Indian Oil would aid GEECL in setting up a distribution network of CBM.
CBM is extracted from Coal Seams in West Bengal. When new blocks become available at auction in this coal rich area, Modi has been quick to show interest in bidding on them. Initially, there was only one site in Bengal producing CBM. By July of 2009, there were 30 CBM wells up and running. GEECL were the first corporation on Indian soil, to investigate how to harvest, market, and distribute CBM. The company plans to have as many as 380 wells operational in Western Bengal in future.
When the farming operation began, the processes involved in extracting the CBM posed technical challenges. Over the years, the process has been refined and is now more efficient. The result was an extensive learning process. The expertise gained by the corporation throughout the learning experience, has been made into a book.